Unit Code: Kealia
Kealia Landing
Reviewed on 2022-08-04 by , Grand Junction, CO United States
Overall
Services from rental manager
Cleanliness
Location
Property condition
Beautiful home. The view was amazing.
Problems with roaches and VERY large spiders.
The home does not have AC, and windows need to be open in order to keep it bearable. (leading to challenges with critters coming inside)

We called the managemnt company who were courteous, but the exterminator didn't do anything. (no additional spraying, just told us to close the screen doors better)


The beach is public access, so noise from the beach is sometimes transmitted, though this wasn't too problematic.
Fabulous!
Reviewed on 2022-06-21 by Shelda G. , Severna Park, MD United States
Overall
Services from rental manager
Cleanliness
Location
Property condition
Kealia Landing House was perfect for my family's Kauai vacation! Waking each morning to watch the colorful sky as the sun rose while drinking coffee and planning our day's adventure over the sounds of the surf below was wonderful. The trade winds and bedroom ceiling fans kept the house very comfortable. We found everything needed in the kitchen and the many beach supplies provided were appreciated. The house is very well maintained and the landscaping around the property lines created privacy. We used the paved trail below the house for morning walks and bike rides. As others have noted, the trail to the beach is challenging but manageable. The location of the house was perfect for exploring all of the island. We spent time hiking an exploring the Na Pali coast, Poipu, Hanalei, and Waimea Canyon. We were incredibly pleased with our experience with Kauai Rentals. They were super with outreach as our trip approached and very responsive to our requests. Best of all we were asked to do nothing but lock the house up when we departed. Unlike many recent experiences with online rental sites where we have been required to strip beds, start laundry, and empty waste baskets even after paying hefty cleaning fees.
Fantastic home in paradise
Reviewed on 2022-04-10 by Lynda K. , Pleasanton, CA United States
Overall
Services from rental manager
Cleanliness
Location
Property condition
We had a wonderful time here. Great location and easy to get around. Uber was easy to order too. Fantastic views private and great tv area. We saw whales on late March right off the deck.
Beautiful Paradise
Reviewed on 2022-03-16 by Anne B. , Coos Bay, OR United States
Overall
Services from rental manager
Cleanliness
Location
Property condition
Beautiful location! Stunning home! Perfect home base for exploring the entire island. Everything we had hoped it would be!!!
5 stars and 2 thumbs up
Reviewed on 2022-03-05 by , Eugene, OR United States
Overall
Services from rental manager
Cleanliness
Location
Property condition
Spectacular modern home, very well maintained inside and out. Panoramic views to die for with absolutely amazing daily whale watching. Excellent location with access to beach and biking/walking path. Very convenient to Kapaa for groceries, restaurants and shops. Will definitely book again!
Wonderful house and views
Reviewed on 2021-12-27 by Matt F. , Tigard, OR United States
Overall
Services from rental manager
Cleanliness
Location
Property condition
Prior to arrival Kauai Vacation Rentals was very professional at every step of the way. From the agreement to calling prior to our flights to picking up the keys. The house was very clean when we arrived.
The house is an amazing example architecture and construction. A very nice place to stay. We loved the location - We hiked down the path for a swim and would have dinner on the picnic table every night. It's a 2 miles hike to Kapaa for coffee or food. The kitchen has everything you need and the beach towels, chairs, boogie boards, umbrellas were all in really good condition. We have everything we needed to make it a wonderful stay. The only negative is the BBQ grill. It's too small and you are not able to read or set the temperature. I recommend KVR's as a company to work with and for us the house was ideal. Thank you KVR!
Relaxing Vacation Retreat
Reviewed on 2021-12-03 by Pat R. , Latrobe, CA United States
Overall
Services from rental manager
Cleanliness
Location
Property condition
12 days in quiet beauty. The house was nicely set up and maintained. The AV system took some getting used to but we finally figured it out. The kitchen had almost everything needed (a 1 cup measuring cup would have been nice) and was well arranged to make fixing a meal easy. We enjoyed the 9 geckos sharing our living space for 2 weeks. Very quiet neighborhood and access to one of the loveliest beaches on Kauai.
Still sitting on the lani
Reviewed on 2021-08-12 by Pamela G. , Escondido, CA United States
Overall
Services from rental manager
Cleanliness
Location
Property condition
This home is wonderful. I'm back home now, but my soul is still sitting on the lani. Our whole family (6 adults) had plenty of space. The beach was fabulous. Hearing the ocean waves while falling asleep is special. This house was an excellent choice.
House with a View
Reviewed on 2021-06-03 by , Boulder, CO US
Overall
Services from rental manager
Cleanliness
Location
Property condition
We all enjoyed our stay at this beautiful home. It was well maintained, nicely furnished and very comfortable for our family of five. By far the view was the outstanding feature. It was a steep trek to the beach but worth it. The neighborhood was quiet and Kapaa was a short drive away, though the traffic was terrible at times. Easy location for day trips north or south.
Leave a Review
[2]
Search Availability
Leave Review
[2]
East Side
Spectacular Oceanfront 3BR Home - Privacy & Social Distancing with Incredible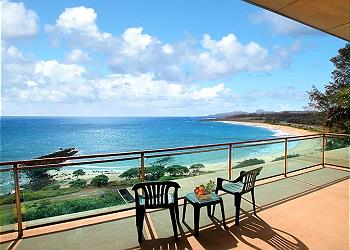 [3]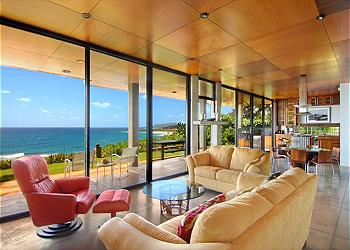 [4]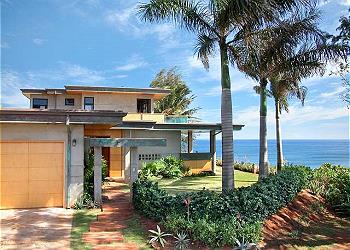 [5]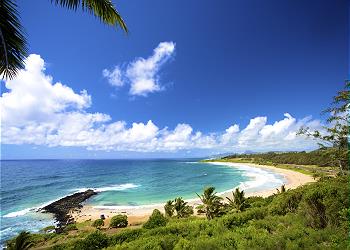 [6]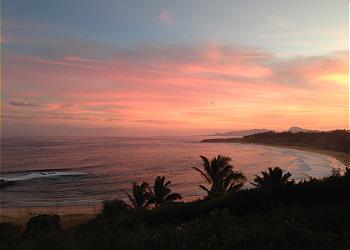 [7]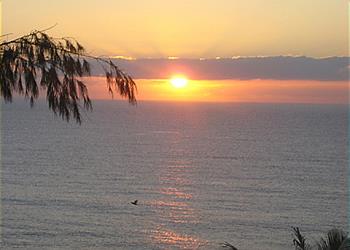 [8]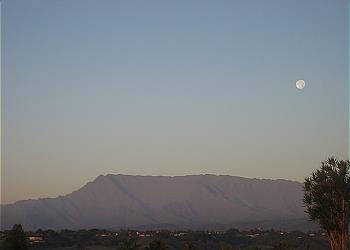 [9]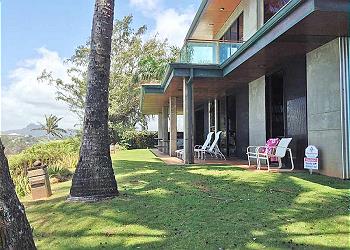 [10]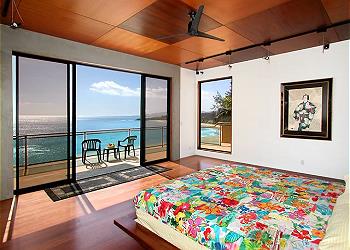 [11]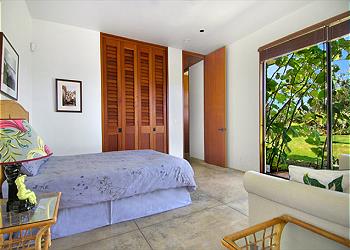 [12]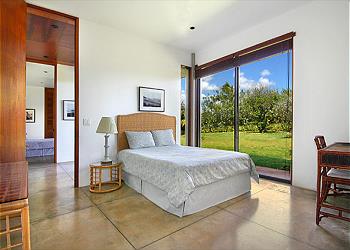 [13]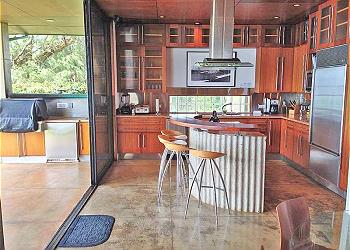 [14]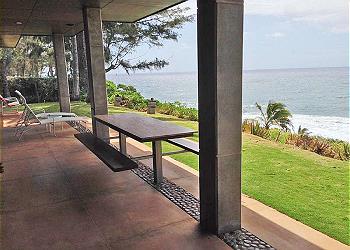 [15]
[16]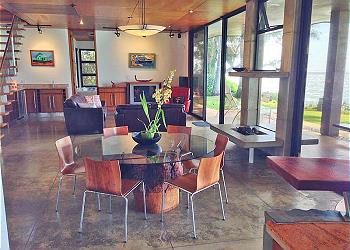 [17]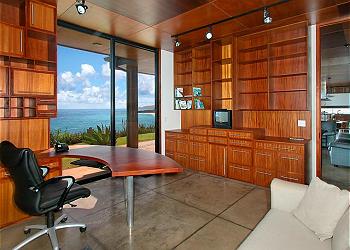 [18]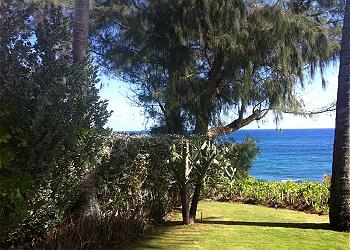 [19]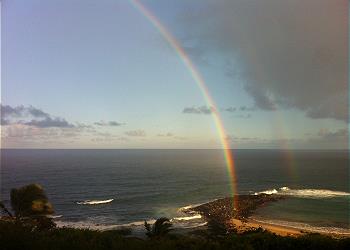 [20]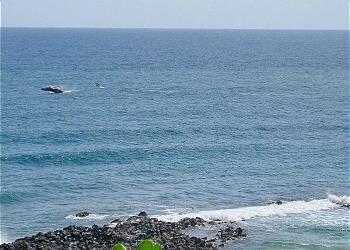 [21]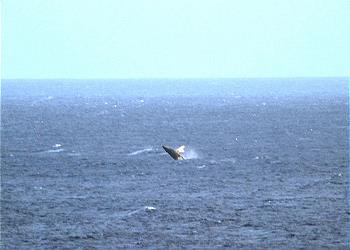 [22]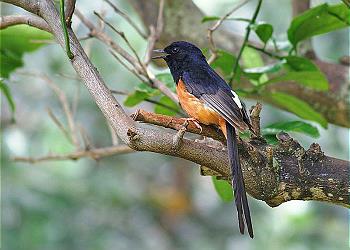 [23]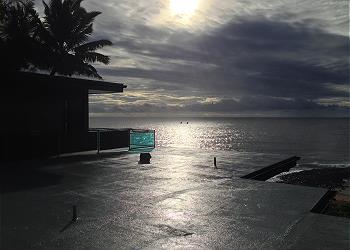 [24]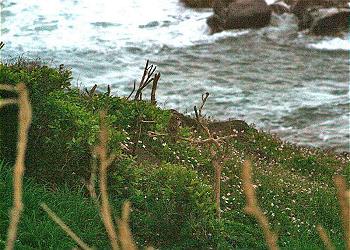 [25]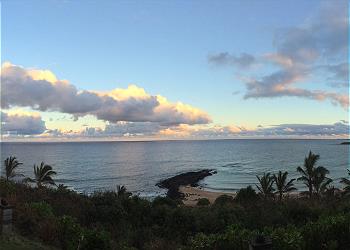 [26]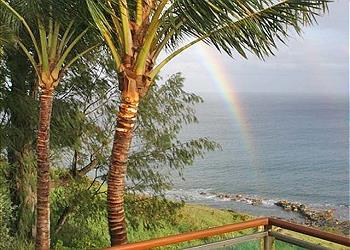 [27]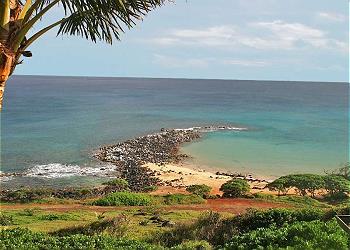 [28]
3 Bedrooms
3 Baths
Kealia Landing House sits on a bluff overlooking wide, sandy Kealia Beach with panoramic, unforgettable views of Kauai's east coast extending ten miles to the Hoary Head Mountain range. From this wonderful cul-de-sac in an historic mill community, recreational possibilities abound! Walk down the path to a breakwater protected section of the beach. Or stroll through secluded beaches for miles on Kauai's new paved 'Emerald Lei' pedestrian/bike path right below the house. Two miles on the path in the other direction leads you right into Old Kapaa Town, according to Forbes magazine; one of the 15 Prettiest Towns in America.
In these extraordinary times, take this opportunity to get into a private home providing your family indoor space to move around while enjoying the outdoor lanais & lawn areas as well. Cook your own meals or enjoy takeout from nearby restaurants while supporting local businesses.
Reminiscent of designs by architect Richard Neutra, the house is a modernist, architectural delight. Floor-to-ceiling windows, ten-foot-high Honduras mahogany ceilings and warm stained concrete floors are just a few of the features of this modern elegant and very private home. Perfectly designed and furnished for three couples; enjoy viewing Netflix and Amazon Prime streaming through the 80-inch smart TV. In a separate home office with great views of the Pacific a well-supplied Hawaiiana library houses many books on Kauai and the history of Kauai.
Sit on the lawn and enjoy spectacular breaches of seasonal whales. According to The Garden Island newspaper, in a recent whale count the highest average number on Kauai in a 15-minute period were sighted from the Kapa'a Overlook just across the bay. In the evening delight in the refreshing trade winds as myriad seabirds, including Frigates, Boobies and even Albatrosses make their way past returning to the Kilauea Lighthouse Bird Sanctuary. Enjoy spectacular sun and moon rises over the ocean as well as great views of surrounding landmarks The Sleeping Giant, Kong and in clear weather; the waterfalls of Mt. Waialeale, right from your door.
One wall of the first level great room is nearly all glass with breath taking views of the ocean. The second floor is a spacious master suite with platform bed and roomy private lanai overlooking the cobalt blue sea. Step out to the ocean side lanai with a built-in Honduras mahogany and granite topped picnic table with adjacent gas barbecue. Enjoy the view while dining on grilled island seafood with fresh local ingredients as well as personal favorites.
Easy and equal access to all sides of the island from this wonderful location – plus Kapaa is right next door with its huge selection of restaurants, activities, markets and shops. Other activities nearby include surfing, boogie boarding, kite surfing, snorkeling, fishing, kayaking, hiking, golf, shopping and tennis.
Kealia Landing House is a licensed transient vacation rental registered with the County of Kauai.
No Air conditioning
TVNCU# 5061 ... 24/7 On-Island contact: Kauai Vacation Rentals
Property located in Tsunami Evacuation Zone
TA-177-647-2064-01
Home Essentials
Ceiling Fans
Linens Provided
Blu-Ray
Cable TV
Free Parking
Hair Dryer
Ironing Board
Stereo System
Telephone
Washer & Dryer
Kitchen
Kitchen
Coffee Maker
Blender
Dishwasher
Microwave
Outside
Balcony
Beach Chairs
Beach Towels
Gas Grill
Outdoor Furniture
Patio
Lawn / Garden
Outdoor Grill
Location:
Kealia Landing House
96751
Kealia
,
HI
United States
22° 6' 3.2472" N, 159° 18' 10.2456" W
Hawaii US
Location
Kauai Vacation Rentals & Real Estate, Inc.