Unit Code: HaleOKaN
The tag line for the property is false.
Reviewed on 2022-03-20 by , Cedarville, OH United States
Overall
Services from rental manager
Cleanliness
Location
Property condition
There was no functional hot tub. The agency did nothing about it either.
It is a spectacular property in a once in the world location. Turtles on the private beach.
Cleaners did a great job.
Great master suite.
Just wish the tag line were true about the hot tub. It had been dysfunctional for a good while before we arrived.
Hale O is spectacular
Reviewed on 2022-02-03 by Andrew M. , Tucson, AZ United States
Overall
Services from rental manager
Cleanliness
Location
Property condition
What a property! This place is stunning across the board. We visited for eight days in January of 2022. My wife and I took her mother and a family friend to Kauai.
To say the house and property is spacious would be an understatement. Lots to room to spread out and have time away from the group. We cooked in six nights and the kitchen had more than you could need. The master suite where we slept was the size of a small house.
Seating options across the property for views of the Pacific and the Spouting Horn.
The best vacation of our lives
Reviewed on 2021-11-25 by Karen R. , Kelowna, BC, Canada Canada
Overall
Services from rental manager
Cleanliness
Location
Property condition
We had the extreme pleasure of renting Hale O Ka Nalu Poi for our family vacation. This incredible property was the main reason our holiday was so outstanding. We arrived very late at night and we couldn't believe our eyes the first morning we woke up and saw where we landed. The Spouting Horn and sea turtles brought us so much joy. We loved every minute of our stay and definitely plan on returning to this amazing home.
Leave a Review
[2]
Search Availability
Leave Review
[2]
Air Conditioning
South Shore
3D Virtual Tour
[2]
Spectacular Poipu Oceanfront Home with Private Pool & Hot Tub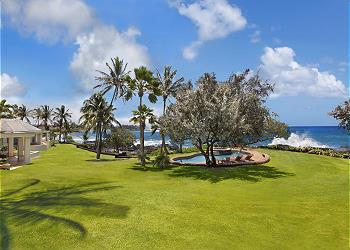 [3]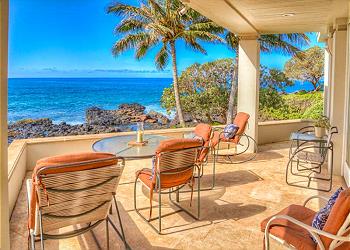 [4]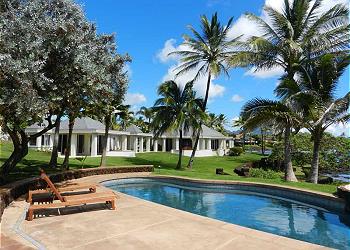 [5]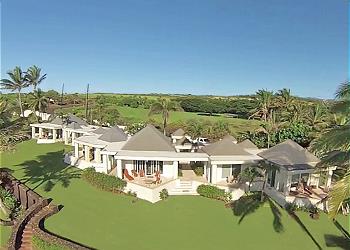 [6]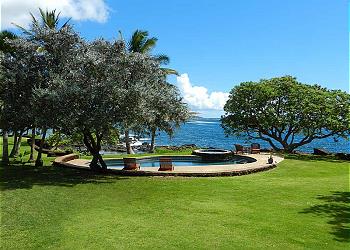 [7]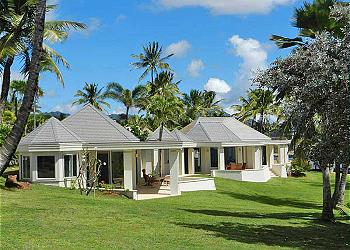 [8]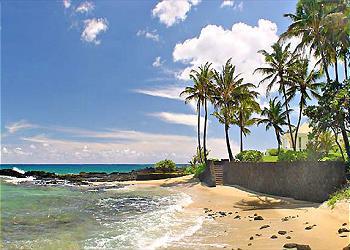 [9]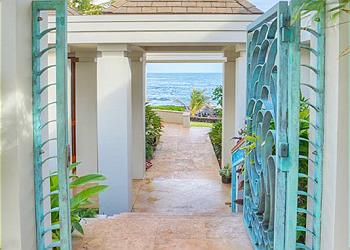 [10]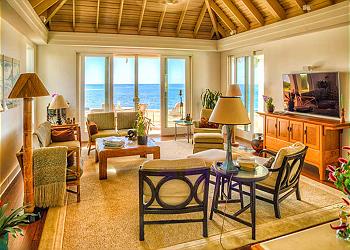 [11]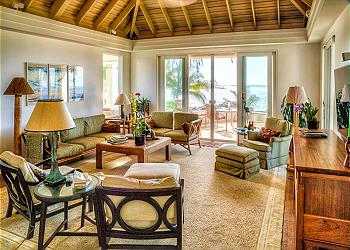 [12]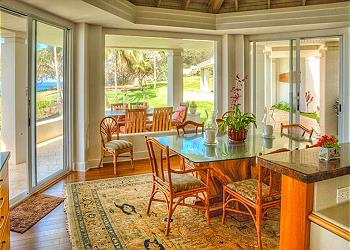 [13]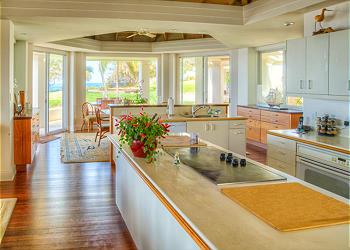 [14]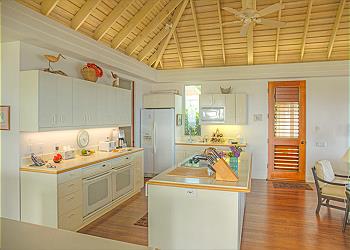 [15]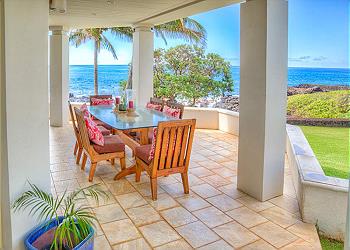 [16]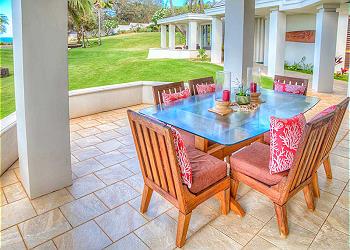 [17]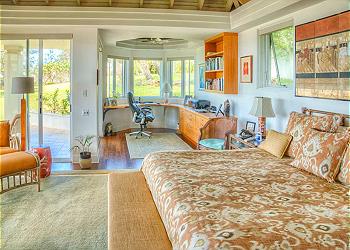 [18]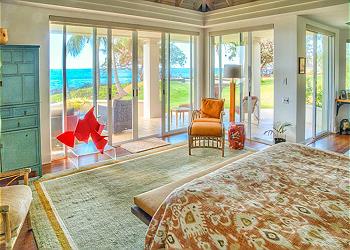 [19]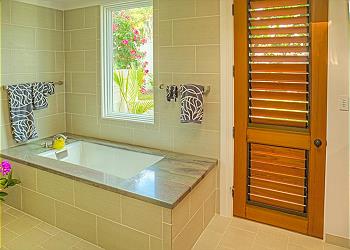 [20]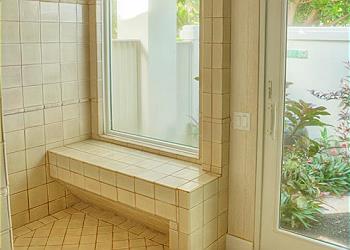 [21]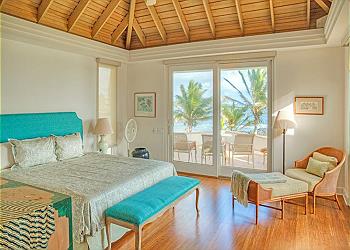 [22]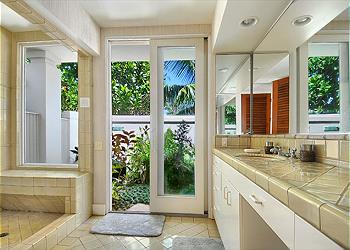 [23]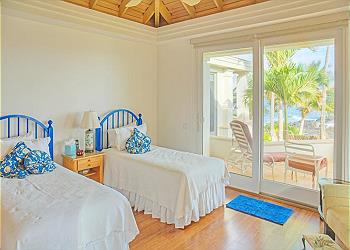 [24]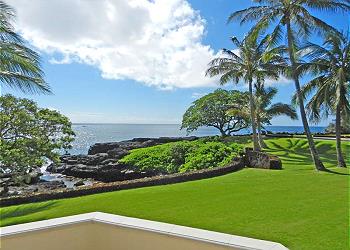 [25]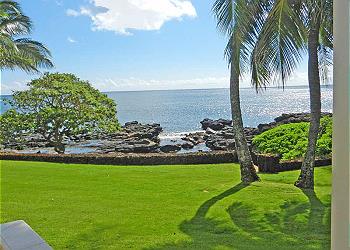 [26]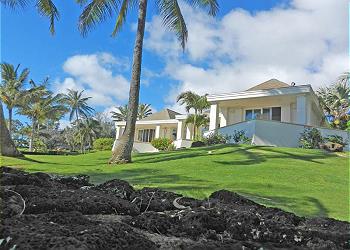 [27]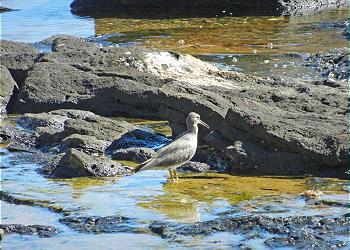 [28]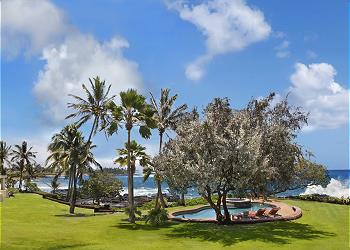 [29]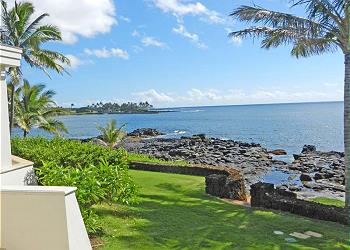 [30]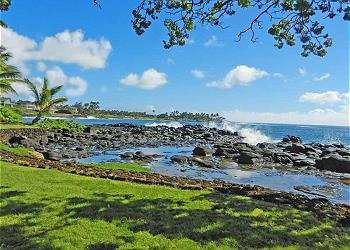 [31]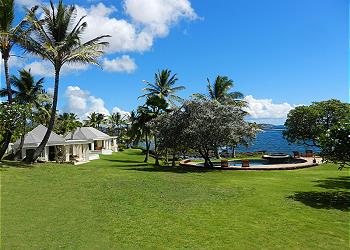 [32]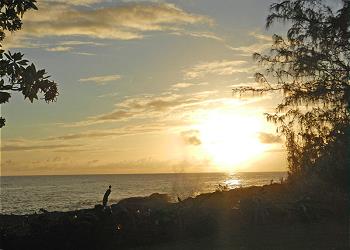 [33]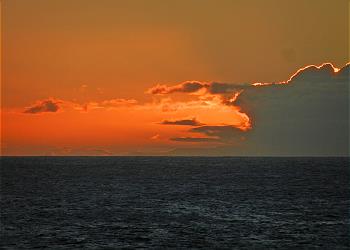 [34]
3 Bedrooms
3 Baths
This extraordinary, custom home has just been beautifully remodeled to enlarge the great room, add a lovely dining area and add a spacious air conditioned master suite with office alcove. There are now three bedroom suites, each with its own private bathroom. Hale O Ka Nalu Poi (affectionately called "Hale O") is Kauai's beautiful south shore's most private, spectacular site with over 425 feet of oceanfront shoreline on 1.4 acres. Hale O's pavilion design features covered, marble walkways between rooms and affords guests maximum privacy and comfort.
Air Conditioning is only in the master suite.
Caressed by tropical breezes from all sides, each room has expansive ocean views and opens onto the spacious lanai. The custom decor, gourmet kitchen, extra amenities and secluded setting combine to make this special home a peaceful hideaway.
Explore tidepools along the coastline or lounge on the sandy beach while sea turtles swim nearby and playful dolphins frolic off shore. Luxuriate in the soothing jacuzzi and experience total relaxation. Refresh your body and spirit with a cool dip in the private pool perched oceanside on the well manicured grounds.
Relax on the lanai with a tropical beverage to enjoy spectacular sunsets in colorful evening skies. Dine at home or at one of Poipu's many fine restaurants and cafes. Tantalizing menus offer a wide variety of cuisines.
Across from this beautiful home is the National Tropical Botanical Garden Visitors Center where you can inquire about tours of the Allerton Garden and McBryde Garden.
Other activities nearby include swimming, snorkeling, scuba diving, biking, sailing, fishing, surfing, shopping, tennis and golf. Tee off at two Poipu courses designed by Robert Trent Jones, Jr. -- Kiahuna Golf Club and Poipu Bay Resort Golf Course, former site of the prestigious PGA Grand Slam of Golf.
Guest Comments: "Our third time here . . . We're still charmed!" Chris H., Colorado
"My sisters and I thoroughly loved this home. It exceeded our expectations. The view from all directions is breathless. I never slept so well! I'll have memories of this home forever." Nancy, Carol and Pam R., California
"Thank you for sharing your exquisite house. Although we've traveled around the world, we've never found a place quite so special. It's a great place to get away from it all." Donna A., Washington
"Thanks for allowing us to stay at your wonderful home. Sorry for the scratches on the front walkway that I left with my fingernails . . . They had to drag me kicking and scratching back into the rental car to force me back to the airport for our return trip home to Wisconsin!" Diane F., Wisconsin
TVNCU# 1033 ... 24/7 On-Island contact: Kauai Vacation Rentals
Property located in Tsunami Evacuation Zone
TA-168-117-5552-01
Home Essentials
Air Conditioning
Ceiling Fans
Linens Provided
Cable TV
CD Player
Free Parking
Hair Dryer
Ironing Board
Telephone
Washer & Dryer
Kitchen
Kitchen
Coffee Maker
Blender
Dishwasher
Microwave
Outside
Beach Chairs
Beach Towels
Beach Umbrella
Gas Grill
Hot Tub
Patio
Private Pool
Golf
Lawn / Garden
Outdoor Grill
Location:
Hale O Ka Nalu Poi
96756
Poipu
,
HI
United States
21° 53' 7.0584" N, 159° 29' 31.7148" W
Hawaii US
Location
Kauai Vacation Rentals & Real Estate, Inc.